Spring Cleaning (The Inside of Your House)
As the weather starts to warm up, lots of people start thinking about their yards. Trimming branches, bushes, pulling weeds, building that KOI pond, etc. How about spending some time inside the house for some spring cleaning?
We here at Beagle Home Inspections, LLC would like to help you with that. Here are 5 tips to help you with your house cleaning endeavor.
MAKE A PLAN
This is very important. If you don't make a plan, will everything get cleaned? Will you double clean items? Will you spend more time doing this than you need to?
Question: How do you eat an elephant?
Answer: One bite at a time.
That philosophy works well when tackling the job of cleaning your whole house. First divide your house into manageable parts or sections (i.e., the kitchen, a bedroom, the living room).
Key point: Don't do more than one pat or section a day. I say this because it is possible to do the whole house in 2 or 3 or 4 days and be done with it. For me, with jobs, family, and activities if I have 3 or 4 days in a row off I'm not cleaning, I'm going to do something fun.
Key point: Write each part or section on the calendar and treat it as an important appointment. Schedule around it.
DECLUTTER 1st
Studies have shown that clutter or extra stuff laying around your house causes stress. Clutter in our houses is a constant reminder to our brains that work needs to be done and you're not doing it, which causes stress. It is possible that you are having a hard time sleeping or are always tired due to this stress. So, before you begin cleaning, DECLUTTER. You are going to do this the same as cleaning. Pick one part or section at a time.
As you are going around the room decluttering have 3 boxes in the middle of the room. The first box is to donate. The second box is to recycle, and the third box is for the trash. Pick up everything in the room and ask yourself these questions:
Do I really need this?
Does it serve a purpose or have a function that I use?
Does it have sentimental value?
Which one of the three boxes does it belong in?
After decluttering a room, ask yourself, "Should I start cleaning now, or wait for tomorrow?" Sometimes the emotional toll of getting rid of your stuff is quite high. It would be ok to take a day off.
Key point: Make sure to go through the kitchen pantry and throw out the Bulgar wheat that is 4 years old and you only cooked once.
Key point: In your closet ask yourself, "Am I keeping this for Halloween". If not get rid of it.
Look at these before and after pictures.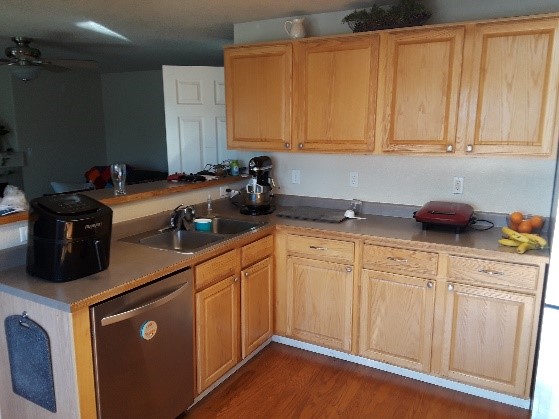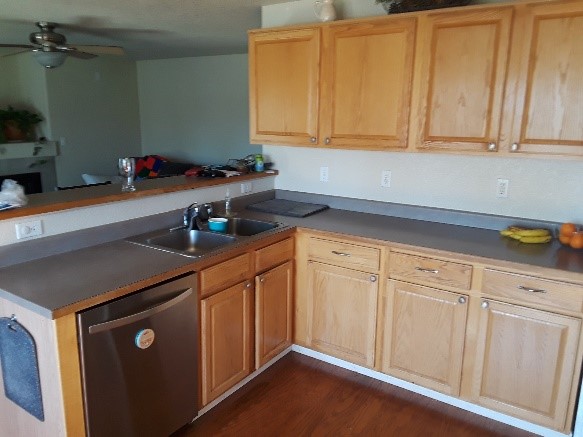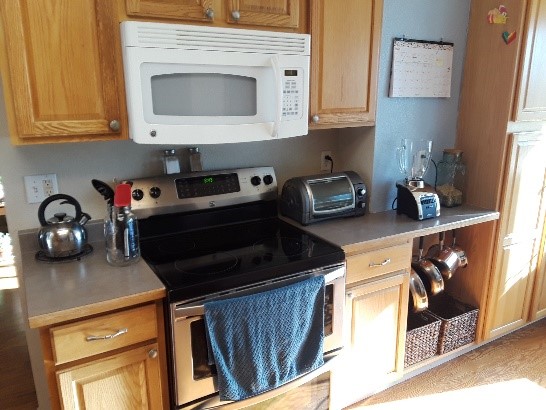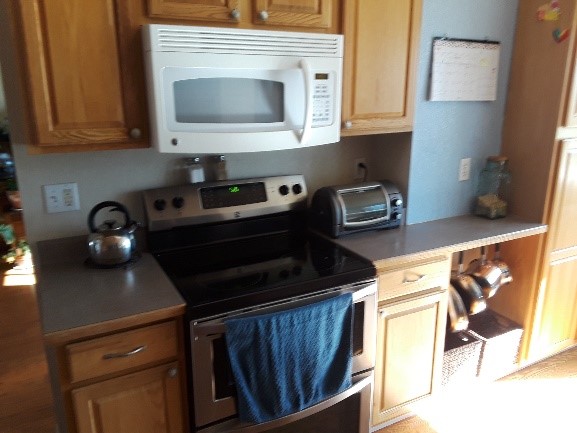 The stress just melts away when looking at the after pictures.
CLEAN FROM THE TOP DOWN
Start with ceilings, walls, light fixtures, tops of curtains, top of door trim, pictures, etc. If you start cleaning from the top any dirt, dust or grime will fall down, and you will get it when cleaning the floors. You only want to clean each room once, so do it efficiently.
Key point: When you get to the bottom don't forget the baseboards.
MAKE SURE TO
Change furnace/A/C filters.
Clean out return air vents.
Clean door mats outside the door and the rug just inside the door.
Clean grease filter under built-in microwaves.
Vacuum coils behind the refrigerator.
Check and clean dryer vent pipe.
Check wood burning fireplace flue for creosote build-up and clean ashes from the fire box.
Check venting and clean out the ashes from a woodburning stove.
CONSIDER ALTERNATIVES TO TRDITIONAL CLEANING PRODUCTS
Whether you use traditional chemical cleaning products, or if you would prefer to use more natural cleaning products, is your decision. You can do just as good of a job of using items you already have around your house.
Here is a list of some of the natural products you can use to clean with.
Lemons        
Vinegar (white or cider)       
Liquid Soap         
Baking Soda
Hydrogen Peroxide    
Rubbing Alcohol   
Table Salt       
Borax Powder
Go online to look up recipes for cleaning wood, stainless steel, marble, porcelain, glass, etc.
Whether it is one room or the whole house, I hope these tips will help you in your cleaning adventures.